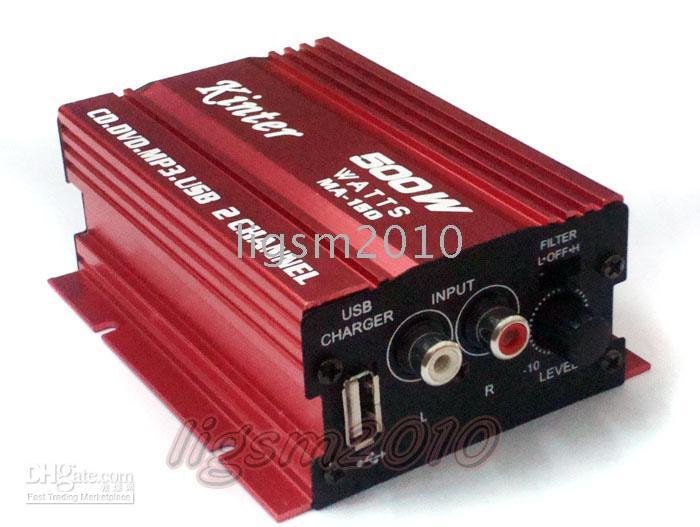 Kinter 500W 2-channel amplifier! Only $35! Awesome!
Except... how do you get 500W out of 0.5A at 12V? Isn't that more like 3W x2? Surprise surprise- opening up my new, cheap, tiny amp reveals a Sanyo LA4508 integrated amplifier- 8.5W x2 at 24V, closer to 3W x2 at the indicated 12V.
Now, I never expected 500W. Not even 500W peak (there's just no room in the tiny box for the capacitors) but given that the advertiser claimed a real rating of 30W x2 RMS, I think I have grounds for returning it.
Let's see how good the retailer is.